Lightroom Post-Process Action plugin, which sets OS X file system color labels based on the color labels set in Lightroom.
Download
Download colorlabel_r759.zip
Instructions
After downloading and extracting the plugin, install it using Lightroom Plugin Manager.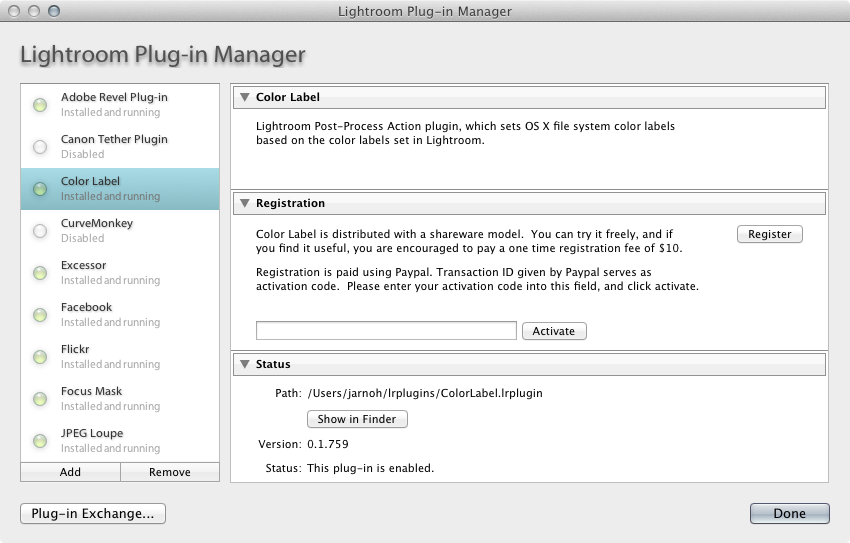 Here's my sample of photos to be exported, same photo but different color labels, ready to be exported.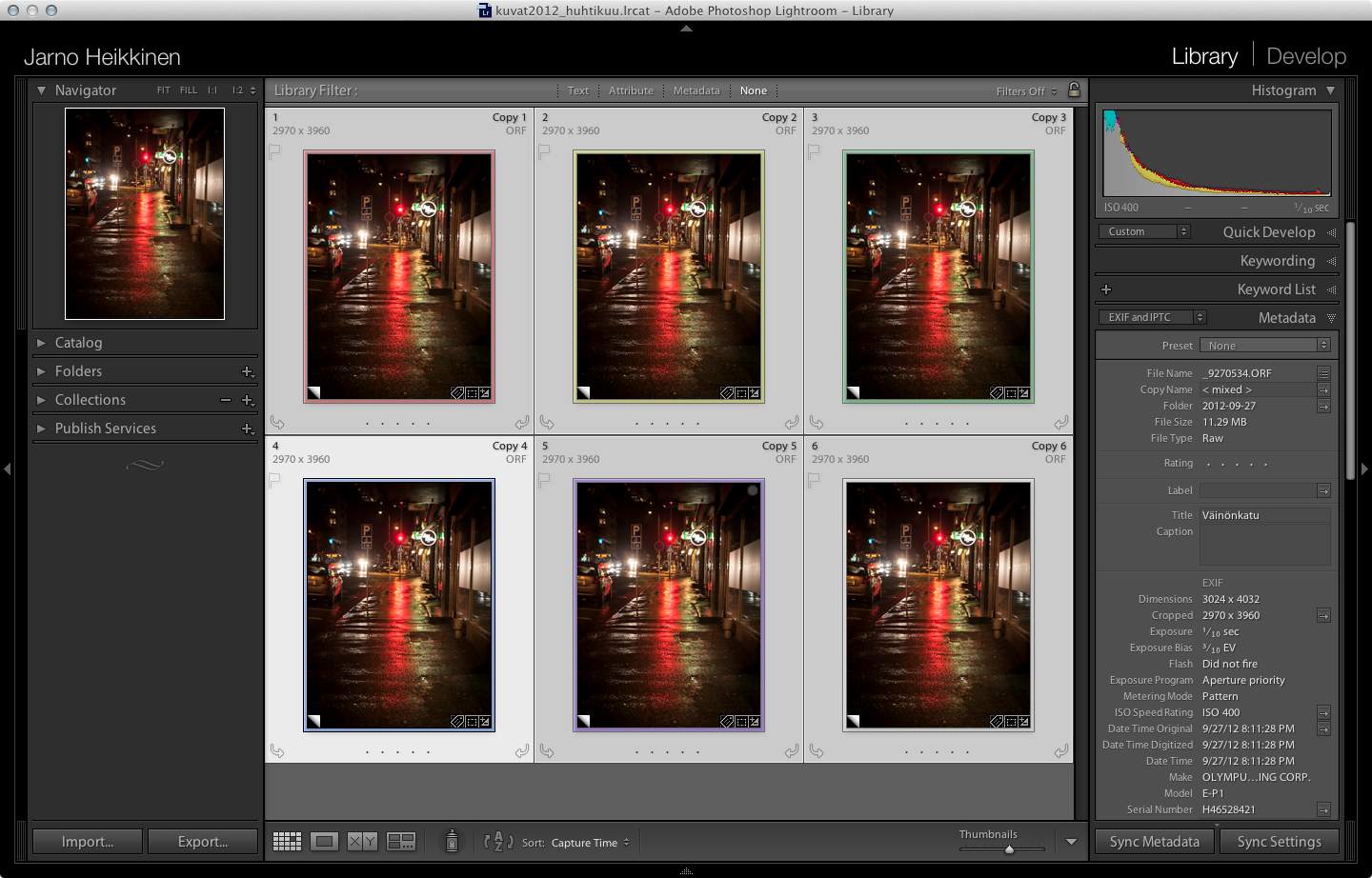 On the Export dialog, click Color Label plugin on the lower left dialog, and click Insert. This will add the plugin to export. Then just click Export!
After export, the exported files are flagged with OS X Finder color labels.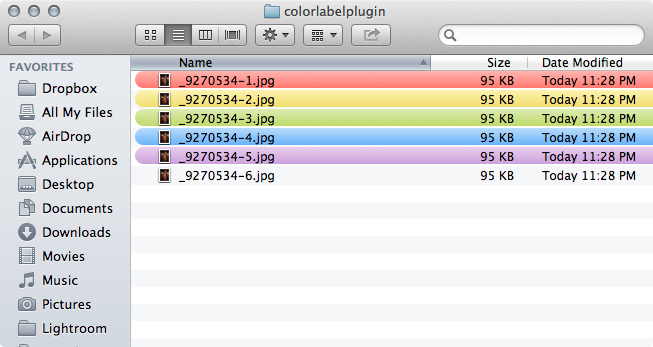 Release notes
Version 0.1.759
Initial public release (Mac OS X only)